Pennsylvania Public Adjuster
A Pennsylvania Insurance Adjuster Can Help With Storm, Hail, Water, Roof, Vandalism and More
Suffering the loss that accompanies a catastrophic storm, fire, hail storm, or flood can leave you feeling devastated. Everything can be lost in the blink of an eye, including the structural integrity of your home or business, your valuable possessions, and your most precious memories.
When everything seems lost, at least you still have hope to cling to. You purchased an insurance policy to protect your financial future, and provide yourself with a fresh start when the unthinkable becomes reality. However, if your insurance company refuses to compensate you according to the terms of your policy, what recourse do you have?
Unfortunately, many Pennsylvania residents that suffer hail damage, water damage, or fire damage quickly find out that their settlement-offer falls far short of the money required to move on with their life. The average insurance damage claim payout in Pennsylvania is only 10% to 20% of the full claim value, a figure that many people find astounding.
If you've suffered hail damage, or any catastrophic event, protecting your interests is far easier when you have help from our team of qualified and experienced public adjusters. We are fully capable of handling your claim for hail damage, flood damage, or fire damage, and all you need to do is fill out our online form for a cost-free claim review.
We handle insurance situations involving:
Pennsylvania Hail Damage
Fire Damage
Water Damage
Claims Already Denied
Storm Damage
Roof Damage
Vandalism Damage
Hurricane and Tornadoes
Commercial and Residential Properties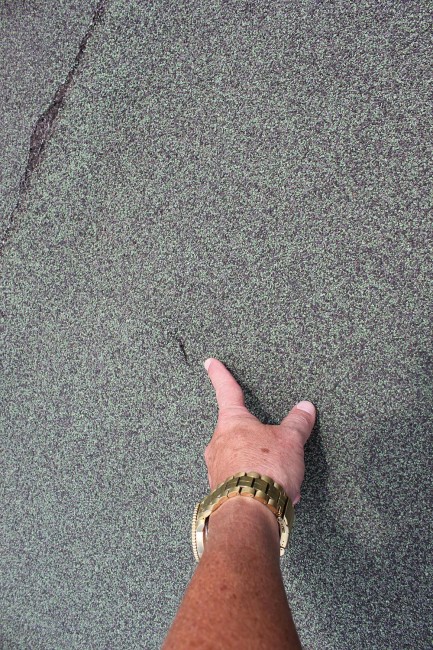 Pennsylvania Hail Damage or Storm Damage? You are Responsible for Your Claim
Many people mistakenly believe that calling their insurance adjuster is the first order of business after experiencing Pennsylvania hail damage or some other catastrophic disaster. However, your insurance agent only has a fiduciary responsibility to their employer, and will not negotiate on your behalf.
Even worse, Pennsylvania residents and business owners that have recently suffered a fire, hail damage, or the effects of a flood, are often without basic necessities like power, water, or heat. The physical reality, combined with the emotional strain of their loss, can make dealing with an insurance adjustor a nightmare, causing reduced settlements.
In the State of Pennsylvania it is your responsibility to put together your own claim. It hardly seems fair to expect someone with zero experience handling insurance claims, suddenly faced with the upheaval of their life, to understand this complicated process.
As trusted Pennsylvania public adjusters, we will handle every aspect of your damage claim so that you get the maximum settlement possible, according to the terms of your insurance policy. Then you can focus on rebuilding your Pennsylvania home or business after suffering hail damage, or some other unforeseen catastrophic event.
We handle hundreds of Pennsylvania hail damage claims, vandalism claims, and other damage-related claims every year. We deal with the situation rationally, eliminate emotion from negotiations, and employ our years of experience on your behalf. In this way, we obtain the highest amount of monetary compensation possible, so that you can move on with the process of rebuilding.
After Experiencing Hail, Fire, or Other Damage, We Help You Move On
If your business, commercial property or Pennsylvania home was damaged by hail, flood, or some other catastrophic event, it would be a mistake to put your future in the hands of your insurance adjustor. With every Pennsylvania insurance claim we handle, we follow these three basic steps to ensure fair compensation:
1) Inspect and identify all damage (Hail, Fire, Flood, etc.)
2) Gather and present evidence that all damage is relative to the event
3) Protect your interests by aggressively negotiating a reasonable settlement
Contact Us Today and Get the Help You Need
Don't become a victim to the relentless machinery of your insurance company. Get help from our team of caring public adjusters, and make sure you're treated fairly after experiencing hail damage, fire, vandalism, or any other destructive event. Get your free claim evaluation today by filling out our simple online form.